Prescription: LOVE YOU
Dosage: Readers are required to accept who they are because He loves us flaws & all!
And on March 9, 1993 a QUEEN was born!
I recently celebrated my 25thbirthday! I don't know what it is, but it's something about the year 25 that makes me feel GROWN! Maybe it's because I'm 5 years away from 20 and 5 years closer to 30 or because I'm a quarter of a century, or maybe it's because I realize I am growing up. The struggles I faced within myself when I was younger are no longer my struggles. I am accepting me.
I am beautiful.
I am enough.
I am worth it.
Here's why…
I went through a period of my life where I didn't like me. I didn't like what I saw in the mirror and I dressed the way I felt. I barely wore makeup or dressed up which is not like me at all, but I couldn't break out of this mindset that I was ugly, overweight, and my skin was a mess. The crazy part is I could look at the next girl and point out what was beautiful about her and couldn't do that for myself. Even when I was complimented, I couldn't receive it as easily as I would receive something negative. My flaws were constantly at the forefront of my mind. I just didn't love me…I ate my feelings unconsciously, and with friends I would joke about my flaws, but on the inside, it was my truth.
My struggles with my outer appearance soon attached itself to how I thought about myself.  I compared myself to others a lot. Especially being the last of my friends to graduate, I felt as though something was wrong with me. Then I was still dealing with a guy who wouldn't commit to me. Which led to me feeling like I wasn't enough. I felt like I wasn't the girlfriend he wanted me to be. These feelings of not being enough took over my mind. With my mom I felt I wasn't the daughter she wanted me to be. With jobs, friends, school I just felt I'm not enough, I'm not deserving.
Then my relationship ends because I want to be celibate and he doesn't which is his choice, but at the time of me struggling with not being enough, those feelings then translated into I'm not worth the wait.
I was a MESS! And not because of my struggles,but because this is not how God saw me.  
Everything I struggled with didn't start overnight but had been there since childhood and grew as I got older. I had gotten so low that I needed to seek help. At the peak of my lowness I was still in college and I sought help at the on-campus counseling service. The beauty of counseling is you're never to young or to old to get help. And no problem is to little to a counselor. I admonish those who relate to this blog to seek help.
We all know God is the answer and as I have said repeatedly He is the source, but God wouldn't place counselors in the world if there wasn't any need for them. I'm just saying,GET HELP! Moving right along, talking to a counselor helped me in so many ways. For the sake of the blog, I won't share every detail, but on the last day I met with my counselor he told me loud and clear, "Chelsea there is nothing wrong with you." I remember it struck a chord with me because I really had made up in my mind that something was wrong with me, had to be right? But truth is there wasn't! He went on to explain something he admired about me which was my willingness to grow. He gave several assignments to complete which all had to do with affirming the person I am.
How many know that God gives you affirmations in His word?
After my counseling sessions ended I was invited to a young Christian woman retreat. The retreat was refreshing and needed. We played games, pampered ourselves, and slept comfortably in a nice hotel. The best part was the panel discussion that allowed us to be poured into by some mighty women of God. They shared their powerful testimonies and even though our stories were different I related to their stories because we shared similar mindsets of feeling like we weren't enough or beautiful. Amazing,  how God will place you in a position to gain strength when you need it the most…
There was a young lady there that made a statement that had such an impact on my mindset that I had no choice but to change and I'll share it with y'all in hopes that it will impact you as well because
YOU ARE BEAUTIFUL. 
YOU ARE ENOUGH.
YOU ARE WORTH IT. 
Here's why…
She simply said, "Perfection loves me!"
I thought WOW that is so true. God is perfect in all His ways and He loves me! He created me in His image! He doesn't see my flaws as I see them he calls me fearfully and wonderfully made! Therefore, why am I tripping?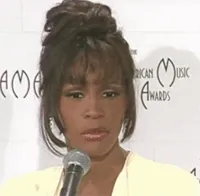 Seriously, I've noticed that women tear their selves down a lot and it's sad because our Creator loves us just the way we are! Find your confidence in Him, not man. Just like the songwriter Jonathan McReynolds says in his song Lover of My Soul,
                                             What I lack, You are full of
                                     And where I'm broken, You are whole
                                     And what I'm doubting, You are sure of
                                     So I'll trust the Lover of My Soul
Trust the affirmations that God gave you in His word and pray that your mindset changes to how He sees you. It took me years to break out of this mindset, so I understand the struggle, but He does love you and He wants you to accept it! I am grateful that at 25 years old I am no longer where I used to be mentally because I've finally accepted that perfection loves me!
Stay Encouraged Daily Readers!
This slideshow requires JavaScript.