Prescription: Wait on it ⏳
Dosage: Readers are required to let God guide you, depend on His direction 🗺 even if it's not the most popular thing to do. 🤷🏽‍♀️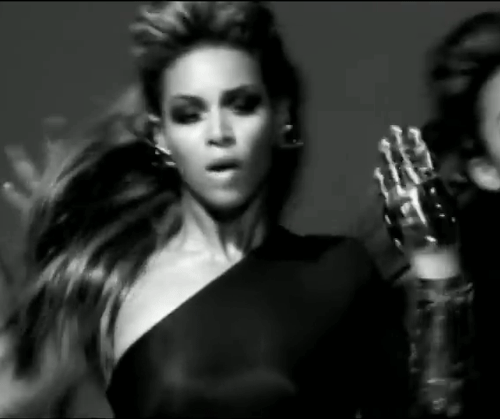 🗣All my Single Ladies, all my Single Ladies, all my Single Ladies,
PUT YOUR HANDS UP…And say,
I THANK GOD I'M SINGLE!
Nobody?
Just me?

OK, ladies let's get INFORMATION!
Being single is not as bad as movies, social media, and your 'girlfriends' like to portray it as. You don't have to be in a relationship to be happy.🚧DISCLAIMER, this blog will not be about bashing relationships, but I do believe that women forget the most important relationship is self-love. I understand that women are nurturers at heart and catering to someone over yourself seems more ideal at times, but that's the beauty of being single. You can put that same energy into yourself and not feel guilty about it.
After my last relationship ended I had said that I didn't want to deal with anybody else until I was healed. As I was healing I thought about dating, but with no strings attached. I wanted to date several guys and enjoy my single life.
But as I began to date I realized I DO NOT HAVE TIME FOR THIS!📣
On top of the fact that God kept revealing to me that I didn't need to focus on a relationship, just Him.
But how was I supposed to do that? When everyone around me is in a relationship, or meeting new guys, how God? I have no road map, no one to follow on what being single and focusing on You looks like?
To my several questions all He said was
W A I T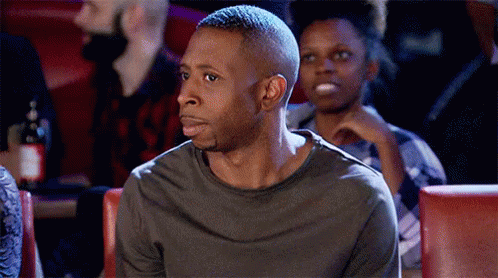 Come again?
He wasn't changing His answer. Which meant I had to change my way of thinking.
I started to ponder where did my views of being single come from?
Well, I am a hopeless romantic. I LOVE love. I'm a huge romance reader and any movie I watch must be a love film. Every story, I watched or read didn't show the girl waiting on God. And social media didn't help. OMG! Everybody is in a relationship or getting married. Like, who is waiting on God these days? It seemed as if I was living in a fairy tale and I wanted to live everybody else's story but mine.
I had to totally depend on God's guidance. Not social media. Not movies or fictional books.
Just God.✅
As I came to that conclusion I realized I really didn't have time to be the girl that dated everyone else. Yes, that may be the most popular thing to do, but that wasn't my 'single' story.
Because of my last relationship I felt as though I didn't have time to go through another bad breakup. I didn't have time to lose focus. I didn't have time to put someone else's needs over mine again. I had goals in mind…
I want to own businesses.

💼

I want to go back to school.

🤓

I want to keep growing in my walk with Christ.

👣👣

I want to write books.

✍🏽

I want to travel.

✈️
I have things to do and I refuse to become distracted and let my goals become distant memories.
My 'single' story begins with me waiting on God.
And I'm learning that I don't have to be in a rush, which may not be the most popular thing to do, but I was at a point where I just wanted to be whole, I wanted to feel complete in me.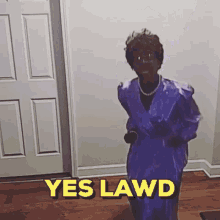 I'm more understanding now of the importance of waiting. It took me letting go of my last relationship to learn that certain things I struggled with had nothing to do with my ex-boyfriend but had something to do with my childhood. In my moments of reflection, God would show me this little girl that was hurting inside of me and as I grew she grew. I had to face that little girl and let go of that hurt that I felt. As I stated in my last blog, I had to face the root of why I thought negatively about myself. I had to face the reality that my 'single' story may start off rough, but as I allow God to guide me: He will develop me and make me whole, He will take away the hurt and replace it with freedom, He will take away the negative thoughts and replace them with His affirmations.
I just had to get out of the way and let Him be the author of my 'single' story.
We don't see a lot of women today talk about their singleness. For some reason people think single means bitter. I don't understand…
For example, singer/entertainer Ciara made a post about her singleness and how she found God and how she had to become whole within herself before she married her husband.
I couldn't believe the amount of backlash she received because she said she was single and happy before she met her husband.
Same story, singer/entertainer Keri Hilson recently made a post about how she's single by choice because she wants to work on herself. And again, people could not deal!
What is this about? But you know what, in a way I do get it. Just like me, people aren't used to seeing someone being single and waiting or being single and happy.
I applaud these two ladies for making it known that the real relationship goal is: SELF-LOVE.
To all my single ladies, keep your head up. Trust, I'm not being inconsiderate to the amount of years you may have been single, but instead I want to challenge you to change your perspective.
Instead of waiting for women to share their "what happened before they got married" story let's share our story now. Let's encourage each other while we're waiting on God. Together we can change the narrative on what it means to be single.
Ladies share your 'single' story for our younger generation, they deserve to see what it means to wait on God.
All my Single Ladies get
Ready,
Set,
Share.
#SingleNotBitter
#SingleAndHappy
#SingleAndWaitingOnGod
#SingleAndChoosingMe
#SingleAndLovingMe
Stay Encouraged DailyReaders!