Prescription: Launch 2019! 🎊
Dosage: Readers are required to launch their dream, start NOW!!🗣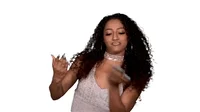 It's official I am a business owner!
2019 is starting off as a year to remember because I launched my dream DoseofStyle!!!!
I've been dreaming to work in fashion for as long as I can remember. And due to lack of motivation, fear, and other's opinions I pushed my dream far behind me. But when something is meant for you IT IS FOR YOU!
Listen, no mater how hard I tried to walk away from my dream, I always found myself facing my fear!
And today I'm proud to share with you my dream and the inspiration behind DoseofStyle.
At an early age I knew I loved fashion.
I loved trends,
I loved colors,
I loved to look GOOD!
Well, my love for fashion was inspired by my parents, they were the most stylish couple I've ever seen.
My dad worked in Macy's and bought my mother all the latest shoes.
My mother, the 'Bling Diva', always found time to SHOP!
After losing both of my parents, I knew starting a business in fashion would mean more to me than money, but it's my connection to them.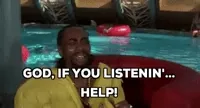 Like I stated before I let a lot of unnecessary things deter me from just starting…I didn't know what I wanted to do with fashion, and I didn't know how I was going to make money in fashion either… OK God help a girl out…
God says in His word; He will give you the desires of your heart.
As I got older my desire became very clear, I desired Him! I wanted my life to represent the God I served. I wanted my passion to align with my purpose.
And over the years I've had a few moments to remind me of my desire…
1st moment: What do I want to do?
I had no clue how to monetize my love for fashion, I just knew I liked clothes. One day I watched a reality show featuring celebrity stylist June Ambrose. In the show she was styling celebs with no style or celebs in need of upgrading their style and I fell in love with the idea of styling, creating looks, and helping someone who may not know how to be stylish!
OK, cool, I know what I want to do, but HOW DO I DO IT?!
I couldn't wait to share my dream, I asked others around me for their opinion, but their opinion only discouraged me and made me push styling as a business to the side.
2nd moment: You can do this!
And I listened, and chose to focus on other things, I mean if they couldn't believe in me then how could I believe in me?
All I needed was that one person to believe in me, and sure enough I did, my Pastor's wife gave me the most encouraging speech and told me to do my research and don't give up!
Shortly after, my bestie invited me to her mentor's house who is also a fashion stylist, and she was starting an organization to empower other women. I loved it, but the best takeaway from the whole event was listening to her tell stories of how she was able to minster to others while styling them.
Years passed and I styled friends here and there, but life happened, and I was burdened by the twins Lack of Motivation & FEAR!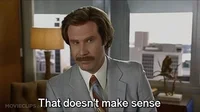 I have a dream, but I didn't go to school for this dream, God this doesn't make sense!
3rd moment: Activate your faith!
After graduating college, I was determined to get a job or internship and that's when I met my she-roe, Amy McNish!
Not only was Ms. Amy an inspiration, but she was a physical representation of my dream!
She's a styling consultant, with a successful online boutique & chief editor of her own magazine!
Yep she's a boss, a boss that I was more than grateful to have crossed paths with. I knew this was a divine connection.
Ever since I began working for Ms. Amy, she has pushed this hard-working creative genius out of me. She made me see my worth as a creator. I'm grateful for her drive, her expertise, and all around 'GREEN' aura!
It's no coincidence I was able to work under someone who was doing everything I dreamed of, especially with the timing of me graduating and not understanding how to make my dream work with my degree.
So, I got the degree and the dream internship is it time?
Nope! I let fear creep in, and I was scared……I began to feel like my dream was insignificant, it seemed as if EVERYONE wanted to be a stylist.
What can I do differently, how can I make my mark in the fashion world when everyone else is taking over?
Something struck me at the beginning of 2018, I was fired up to start on my business…I was ready to face my fear.
And 8 days after feeling this burst of fire, I lose my mother, and of course I battled with stopping, but something in me wouldn't.
As stated in Good Grief Pt 2, I knew God was stretching my faith, and reminding me that it all works together for the good (Rom. 8:28). During my grief, I was reminded that I desired my purpose and passion to align, and that's why I couldn't abandon my dream.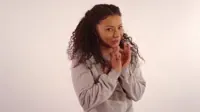 Through my pain, there was purpose and that purpose was being birthed through my Daily Dose brand, and my newfound business DoseofStyle.
Through this long journey of feeling fearful, lacking motivation, & not believing in myself based off others opinion, I was ready to birth out this business, I was ready to launch!
F I N A L L Y!
After a long struggle, I have my own business! Although it seemed like it took me forever, I'm appreciative for all the reminders I've had throughout my journey to get to this point. I think its so dope that all my friends are business owners, who not only understand what it means to be an entrepreneur, but in my low moments they have been my biggest supporters! IT MATTER WHO IS ON YOUR TEAM!
Whether you are a future business owner, or early on in your business, or years into your business your: business, ideas, creativity, lows, highs, & even the moments of giving up is all a part of YOUR JOURNEY!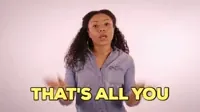 Don't get crippled by the naysayers, social media, or the people that don't understand your vision!
They're not supposed to! Trust, it all comes together to make your journey just that, YOURS TO OWN!
Now open for business: DoseofStyle
DoseofStyle is a personal shopping service for the average busy person who may not have the time to shop. DoseofStyle also provides 'Fashion Remedies' or closet organization to clients seeking to upgrade their style. Shopping is evolving and DoseofStyle is a tool meant to make shopping easier for clients!
&
Follow me @xdoseofstyle on Facebook & Instagram