As stated, I was stuck, and in grief it's very easy to get stuck in feeling sad, mad, or lonely. And because it is so easy to feel anything but hope, you may slip into something that's deeper than grief. And that's where I didn't want to be, but at the same time I became comfortable in feeling sad mad, & lonely.
You see for me, my challenge was to see the other side, which is crazy because if you asked anybody, I am the positive, optimistic, neutral, encouraging person, but I couldn't encourage myself to get out of my funk.
Y 'all it got bad, I mean I didn't allow myself to go too far, but as I mentioned in Good Grief, I didn't feel like myself physically, and now mentally I was beginning to struggle.
I would be in places full of people I knew, but I felt so lonely…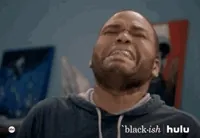 Which led to me being lost in my thoughts a lot, I was here, but I wasn't present. I began to isolate from conversation, and the minute anyone spoke to me, called or texted me, I instantly became upset, I just wanted to scream "MY MOTHER PASSED LEAVE ME ALONE".
But the truth behind the loneliness I felt or, being mad for no apparent reason, all pointed to one answer I was in pain.
I was feeling my mother's loss and to be honest, there was no amount of encouragement that would've made me feel any different…not even from myself.
I needed to seek help…
My grief was speaking louder to me and it became easy for me to feed the sad, mad, lonely feelings.
I couldn't understand how I got to this point, or why. I knew when I loss my mother I would feel sad, but I wasn't aware of the toll grief could have on you. I felt like this stage was the hardest to come out of and I just needed something, anything to help pull me out, before I sunk deeper.
I was aware of the stages, I knew I needed to go through the 4th Stage of Grief, but I couldn't see how I was going to get out of this stage.
And you know the crazy part of it all, because I was aware of the stage I was in, I knew the next stage was the "The Upward Turn". The "turnaround stage". In this stage your life is falling into place…CAN YOU BELIEVE THAT SCARED ME!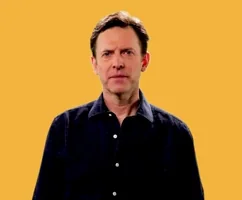 Let me tell you why:
2019 became the year of launch for me. I had big plans for 2019 and I was determined to not let anything or anyone, including myself get in the way of my plans. I started a business, a personal shopper/styling business: DoseofStyle. Although my business is still in the beginning stages, I'm excited to have something that can grow into a lucrative business.
Well during my excitement my mother crossed my mind, I started to look at old pictures and I stumbled across my college graduation photo. I cried, & not because I missed her (which I do), but I cried because that was the last accomplishment my mother witnessed.
And now I'm starting a business, something I've told her about for years, and she's not here to witness it.
I can't hear her say , I'm proud of you…that broke me…
You see something else interesting about the 4th stage is, it's the last stage that speaks of having sad, painful moments, and "The Upward Turn" scared me because it's the stage I didn't know an unknown stage…moving on.
Like I said, I didn't want ANYTHING to get in the way of my launch. And here I was scared to move forward, scared to launch, scared to finally reach a point of living life without her and I believe that's why its so hard to move from the sad, lonely stage because the 4th stage feels like a common expectation of grief; sad, lonely, depressed.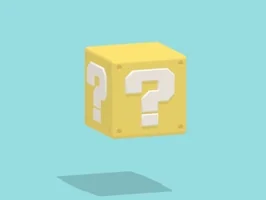 The not so common factor of the grief stage is the hope to get back to you, the hope to move forward with life.
I became stuck in my grief an allowed my grief to transpire into FEAR. I feared moving forward because I thought moving forward would mean I would forget my mom, forget what she meant to me.
Which simply isn't true…
So how did I move out the painful 4th stage, and where is God in all of this?!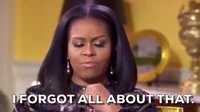 Well, as a believer always know God is never far. He's always concerned, but the problem I have is, I get consumed with life and lately due to the grief I was experiencing I became so overwhelmed that I forgot to acknowledge who God is to me.
He is my comforter
He is my Peace,
My strength
My Hope…
Once I started to acknowledge who God is to me, the grief that overwhelmed me didn't seem so hard to push through. God has always been my source of encouragement. He has brought me through every tough moment in my life and in those moments, I had to surrender all control to God. I had to depend on Him to pull me through.
So, what is grief to God!?
Well, lets fast forward to now!
We recently celebrated Mother's Day and I didn't know how to feel.
I woke up feeling numb, & I believe I felt numb because I'm still processing everything, I just mentioned prior. My mind was full of should I feel sad because I don't have my mom, should I feel happy because I had her for as long as I did, should I be grateful for the mothers that are in my life. And so on…
Again, God is never far, I went to church that morning and the preacher spoke about the faith of our mothers and while he was preaching, I was reminded about my blog "Pearls From My Mother". I remembered the pearl I cherished from my mother the most was her faith in God.
And it hit me! In this moment God was stretching my faith.
How can I fear what I don't know…when that's what having faith is all about!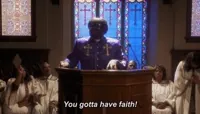 How do you stretch your faith?
You change your perspective…
My grief was blinding me and making me assume I was stuck, when God already instructed me what to do in Proverbs 3:5-6 :Trust in the LORD with all your heart, and lean not on your own understanding; in all your ways acknowledge Him, and He will make your paths straight.
Because I was stuck, my grief transpired to fear, but God reminded me in Timothy 1:7: For God hath not given us the spirit of fear; but of power, and of love, and of a sound mind.
God already gave me the victory over my current circumstance.
I have power over my grief,
I don't have to feel stuck or fearful.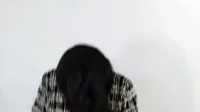 And while I'm processing through each stage of grief, I can maintain hope because Romans 8:28 confirms: And we know that in all things God works for the good of those who love him, who have been called according to his purpose.
Which means through every experience, good, bad, hurtful, painful, it all comes together for a bigger purpose. I may not understand what that purpose is right now, but I'm hopeful in due time I will.
Because its not in His plan for me to be fearful or stuck in grief, but to be hopeful, which is proclaimed in Jeremiah 29:11: For I know the plans I have for you, declares the LORD, plans to prosper you and not to harm you, plans to give you hope and a future.
For my Daily Readers that are experiencing grief,  I'm praying with you and for you, and I know that the process may appear  as if it'll never end, but I promise in the midst of the grief you feel remember who God is to you. Acknowledge Him, He's concerned about your well-being and just waiting for you to stretch your faith.
Stay Encouraged Daily Readers!